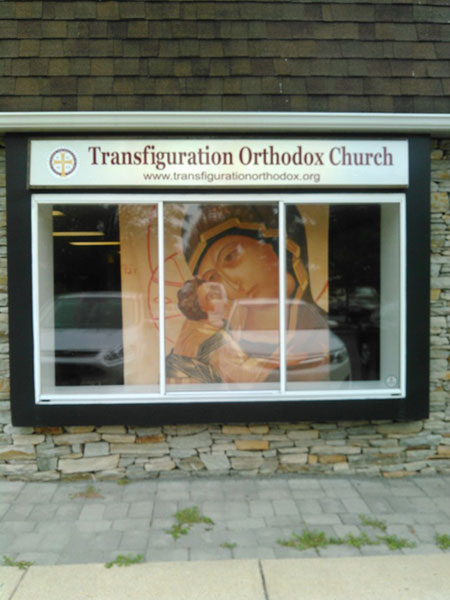 The Transfiguration Orthodox Church is an outreach ministry of the Annunciation Greek Orthodox Church (Lancaster), and is under the jurisdiction of the Greek Orthodox Archdiocese of America and the Metropolis of Pittsburgh.
Our Mission:
The mission of the Transfiguration Orthodox Church is to foster the spiritual maturity of the Orthodox Christian faithful and reach out to inquirers in northern Lancaster County.
---


Upcoming Worship Schedule
Sundays: Hours 9:00am
Divine Liturgy 9:30am
Services:
Friday, September 7th - Vespers for the Nativity of the Theotokos 7:00pm
Thursday, September 13th - Vespers for the Exaltation of the Holy Cross 7:00pm
Mission Parish News
Study Group Schedule (7pm)
Video presentations followed by a discussion & coffee fellowship
Wednesday, September 19th
Orthodoxy in a New Media Age
Wednesday, September 26th
Saints & Martyrs of the Orthodox Church
Peter's Porch outreach ministry
We continue to partner with Lititz Mennonite Church on the second Saturday of each month with meal serving and bagging of food and more. Please continue to bring canned food and toiletries to box in back of our Church sanctuary. Contact Nadine Fegley for more info (nsfsta@yahoo.com).
Donate to Our Parish
Please consider a donation to the Transfiguration Orthodox Church to support our ministries and mission!
Online Chapel