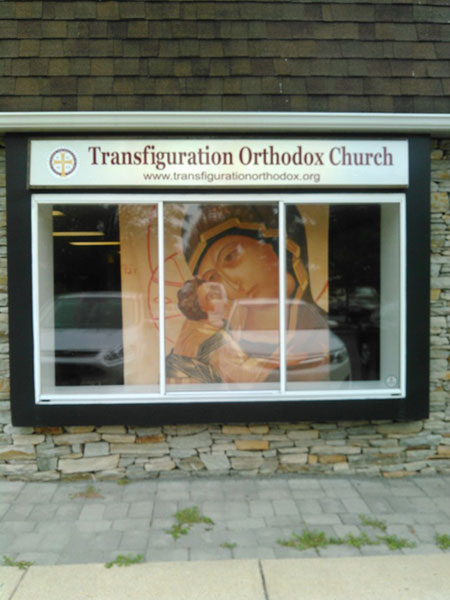 The Transfiguration Orthodox Church is an outreach ministry of the Annunciation Greek Orthodox Church (Lancaster), and is under the jurisdiction of the Greek Orthodox Archdiocese of America and the Metropolis of Pittsburgh.
Our Mission:
The mission of the Transfiguration Orthodox Church is to foster the spiritual maturity of the Orthodox Christian faithful and reach out to inquirers in northern Lancaster County.
---


Upcoming Worship Schedule
Sundays: Hours 9:00am
Divine Liturgy 9:30am
Additional Worship Services
September 13 - Vespers for Holy Cross 7pm
September 23 - Vespers for St Thekla 7pm
Advisory Board Meeting
Monday, September 30 at 7pm

Open to everyone as we plan for our future!
Book Study Group
Beginning Saturday, September 7 at 10:30am, a book study will focus on The Mountain of Silence by Kyriakos Markides. Group will meet each Saturday morning at the mission.

Strategic Plan Presentation
Maria Querry has merged all of the data gathered during our parish planning meeting on May 4. She will present the findings to our community on September 8.
Donate to Our Parish
Please consider a donation to the Transfiguration Orthodox Church to support our ministries and mission!
Online Chapel